»Ist Hinhören schon Komposition?« ist ein Essay über die Kunst der Wahrnehmung, produziert mit einer Fülle von Geräuschen aus den Séries Sonores, ihren ästhetischen, philosophischen, theologischen und anekdotischen Qualitäten.

Was wollen die Séries Sonores? Deutschlandfunk 2006

Manuskript

Kritik
.
»Is listening already composition?« An essay about the perception of sound including a large number of acoustic examples from the séries sonores. They form the aesthetic, philosophical, theological and anec- dotic background.
Buy CD 12.80 €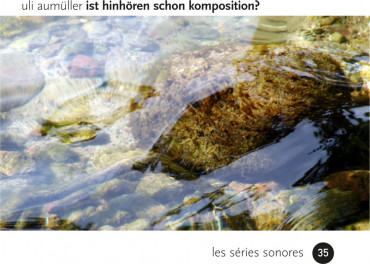 please wait - sound file wil be loaded!