Sie stehen fast überall in der Landschaft und sind nicht schön. Aber sie produzieren Strom ohne die Umwelt mit Emissionen zu belasten. Und sie produzieren ein Geräusch, das sich mit jeder Umdrehung wieder- holt, mit kleinen Variationen, je nach Windrichtung, Geschwindigkeit und Stellung der Flügel.

Was wollen die Séries Sonores? Deutschlandfunk 2006
They dominate our landscape and are not pretty at all. But modern wind turbines produce electricity without polluting the atmosphere. With each rotation they produce a repetitive sound with slight variations depending on the direction of the wind, speed of the wind and the angle of the blades.
CD bestellen 12.80 €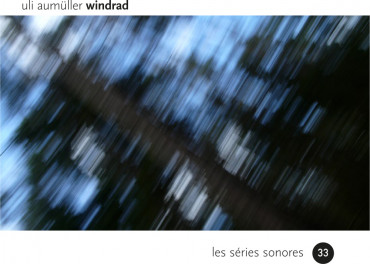 Bitte haben Sie kurz Geduld - die Audiodatei wird geladen!