Der St.-Cäcilien-Kirchenchor mitten in Ghana hat sich neue Kleider genäht – und alle Chöre der umliegenden Dörfer eingeladen, zum einen um gemeinsam eine katholische Messe zu feiern, zum anderen um danach gemeinsam zu singen und Geldspenden einzusammeln. Diese Aufnahme konzentriert sich nur auf die musikalischen Teile sowohl des Gottesdienstes als auch des anschließenden Fundraisings.

Was wollen die Séries Sonores? Deutschlandfunk 2006
The members of the St. Cecilia choir in the middle of Ghana have made new clothes for themselves – and all the choirs of the surrounding villages have been invited to celebrate a Catholic mass and by singing together collect donations afterwards.
This recording concentrates solely on the musical parts of both the service and the following fundraising.
CD bestellen 12.80 €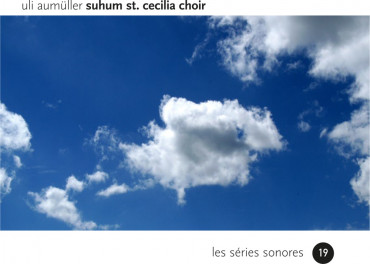 Bitte haben Sie kurz Geduld - die Audiodatei wird geladen!