Manchmal versammeln sich tausende von Staren im Stadtpark von Krakau, besetzen alle Äste der Bäume, die schwarze Blätter zu haben scheinen. Dann kommt ein seltsames Gefährt der städtischen Gärtner, das mit einem lauten Knall die Stare vertreibt – während nach kurzer Zeit die Schwalben auf der Jagd nach Insekten ihre Bahnen ziehen.

Was wollen die Séries Sonores? Deutschlandfunk 2006
Sometimes thousands of starlings settle down on all the branches of the trees in a park in Cracow making the leaves seem black.
Municipal gardeners then arrive on a strange looking vehicle and scare the starlings away by making loud banging noises and after a short pause the starlings orbit in search of insects.
CD bestellen 12.80 €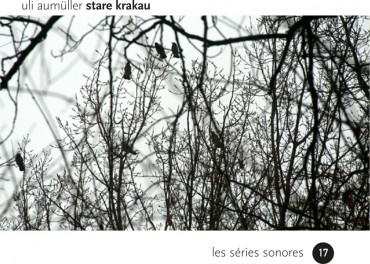 Bitte haben Sie kurz Geduld - die Audiodatei wird geladen!