Im Winter 2006/2007 hat es in der Umgebung von Berlin nur genau einmal geschneit – und das war im April 2007. Grund genug für Hannah Hartman, meinen Sohn David und mich einen ausgedehnten Spaziergang im Wald rund um den Klobichsee (bei Buckow – auf den Spuren von Bert Brecht) zu machen – 80 Minuten – das Mikrophon immer ganz nah an unseren Sohlen.

Was wollen die Séries Sonores? Deutschlandfunk 2006
It snowed only once around Berlin during the winter of 2006/7. In April. Reason enough for Hannah Hartman, my son David and me to go for a long walk in the forest around the Klobichsee (close to Buckow, where Bert Brecht used to live) – 80 minutes – the microphones always close to our soles.
CD bestellen 12.80 €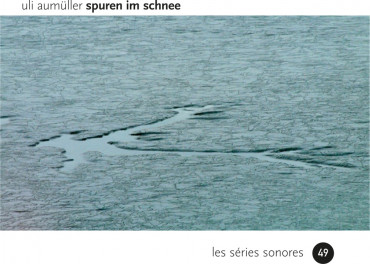 Bitte haben Sie kurz Geduld - die Audiodatei wird geladen!