Zikaden im Süden von Frankreich im Zwiegespräch mit dem heißen Sommerwind, aufgenommen in der Nähe von St. Remy de Provence. Diese CD spart Ihnen jeden Besuch in einem Sonnenstudio – Sie können sich erholen und entspannen, indem Sie einfach nur die Augen schließen.

Was wollen die Séries Sonores? Deutschlandfunk 2006
A dialogue of cicadas and the hot summer wind recorded in the south of France near St. Remy de Provence.
Forget the suntan studio - recover and relax by simply closing your eyes.
CD bestellen 12.80 €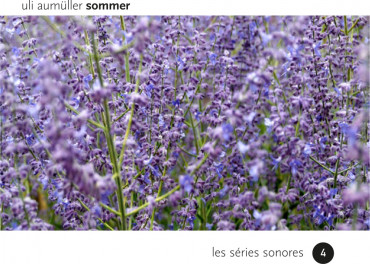 Bitte haben Sie kurz Geduld - die Audiodatei wird geladen!