Georg Lukacs schaut traurig drein! Unter Entwicklung bruitistischen, ausgesprochen obertonreichen Lärms produzieren in fast menschen- leeren Fabrikhallen Maschinen fast selbsttätig armdicke Stromkabel oder Computerbauteile. Bei unserem Parcour durch die Werkshallen der Siemens AG wurde den Arbeitern erklärt: »Wir messen hier nur die Luftgeräusche!« – von daher: Siemens Luftgeräusche unplugged – ohne Manipulationen. Die Aufnahmen entstanden im Jahr 1999.
George Lukacs eat your heart out! In the hollow sounding halls of a fac- tory with scarcely a human being present, unmanned machines produce computer components or electric cables as thick as your arm, accompa- nied by a cacophony of sound with rich overtones and lots of variation. While gently strolling through the Siemens AG factory we explained to the dozen or so workers: \"We\'re just measuring the atmospheric noise!\" Hence the title – Siemens atmosphere unplugged – without any manipu- lation. These recordings were made in the summer of 1999.
CD bestellen 12.80 €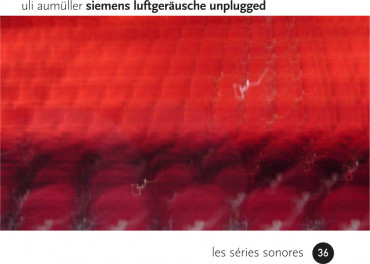 Bitte haben Sie kurz Geduld - die Audiodatei wird geladen!