Ein sachtes, sanftes Wellenspiel des Rudower Sees – auf halbem Weg zwischen Berlin und Hamburg, unberührtes Biotop in der Nähe der Elbe. Die vom Wind umschmeichelten Uferbäume, der Gesang der soeben zurückgekehrten Zugvögel – ein Idyll!

Was wollen die Séries Sonores? Deutschlandfunk 2006
A mild and gentle lapping of waves on Rudower lake – halfway between Berlin and Hamburg – an unspoiled biotope near the Elbe river. Wind blowing in the trees and migrating birds singing – just idyllic!
CD bestellen 12.80 €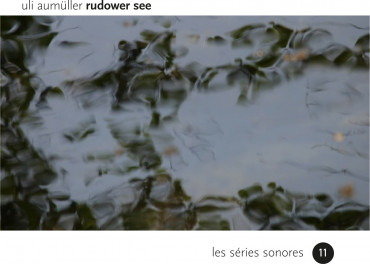 Bitte haben Sie kurz Geduld - die Audiodatei wird geladen!