Montreal ist eine Insel, die man nur mit Hilfe von Brücken betreten oder verlassen kann. Aus der Luft gesehen, erinnern sie an Drähte, mit denen man die Insel festgezurrt hat und ohne die sie wohl davon driften würde. Einige sind sehr klein, andere von imposanter Größe, manche eher wackelig, manche eher massiv, einige neu und andere bereits 100 Jahre alt. Mario Gauthier hat die manchmal rhythmischen, manchmal sphärischen Klänge, die einige von ihnen erzeugen, auf verschiedene Weisen festgehalten.

Was wollen die Séries Sonores? Deutschlandfunk 2006
Manuskript
Kritik
Montréal is an island, and you can enter or leave it only by crossing one of the many bridges surrounding it. Seen from above they look like wires attaching the island to the shores. Some bridges are small, others are im- pressive in size; some are tiny, others quite massive; some are new, others are already 100 years old. Mario Gauthier, in various manners, recorded the sometimes rhythmic sounds of those bridges.
CD bestellen 12.80 €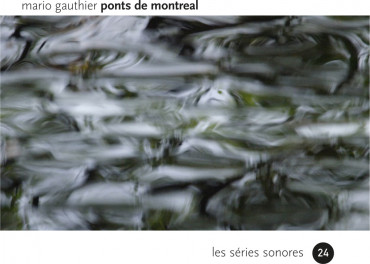 Bitte haben Sie kurz Geduld - die Audiodatei wird geladen!