Diese aus verschiedenen Kunstkopfaufnahmen zusammengesetzte akustische Wanderung führt durch das kleine Dorf Mazunte an der mexikanischen Westküste. Ein typischer Tagesablauf, komprimiert auf 70 Minuten: Zwitschernde Tropenvögel, plärrende Radios und die endlose Brandung des Pazifik, der sich am Strand von Mazunte bricht. Für die Dorfbewohner die vertrauten Klänge ihres Alltags – für unsere Ohren ein Soundtrack voller lateinamerikanischer Exotik.

Was wollen die Séries Sonores? Deutschlandfunk 2006
SZ
These recordings were made with dummy head microphones in the small village Mazunte on the west coast of Mexico. A typical day in 70 minutes: tropical birds chirping, belting radios and the never ending surf of the Pacific breaking on the beach in Mazunte – a soundtrack full of Latin-American exoticism to our ears.
CD bestellen 12.80 €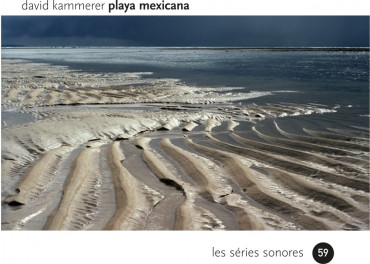 Bitte haben Sie kurz Geduld - die Audiodatei wird geladen!