»Liebe Lydia – ein Briefroman in memoriam Nicola Tesla« ist ein Radioessay über Medienkunst (der in diesem Fall die Kommunikationsform des Briefes mit der des Radios vermengt). Anlass war die Schließung des Medienkunstlabors TESLA im Berliner Podewil ́schen Palais Ende 2007 – kein Ruhmesblatt der Berliner Kulturpolitik.

Was wollen die Séries Sonores? Deutschlandfunk 2006
SZ
Manuskript
Kritik
A novel made up of letters in memoriam of Nicola Tesla – is a radio essay about media art (which in this case mixes communication by means of letters and radio). The occasion was the closing down of the media art laboratory TESLA in the Berlin Podewil\'schen Palais at the end of 2007 – not a very commendable act by the cultural politicians in Berlin.
CD bestellen 12.80 €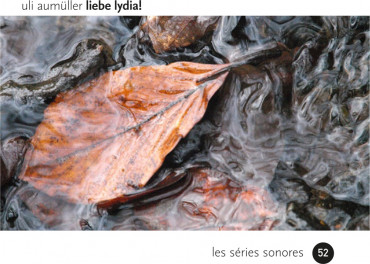 Bitte haben Sie kurz Geduld - die Audiodatei wird geladen!