Bei der Laguna Lachuà handelt es sich um ein Naturschutzgebiet, mehrere Quadratkilometer unverändert bewahrter Urwald rund um einen wunderschönen kreisrunden See. Wie in den meisten Urwäldern ist es auch hier tagsüber relativ still, nur in den Abendstunden spielen die Insekten zu einem schnarrenden, fiepsenden und heulenden Konzert auf, das von Minute zu Minute seine Klangfarben ändert.

SZ
The Laguna Lachuà is a nature reserve of several square kilometers of unspoiled and unchanged jungle surrounding a magnificent circular lake or laguna. Like most jungles it is relatively quiet during the day and in the evening insects perform a buzzing, squeaking and wailing concert, the colour of its melody changing every other minute.
CD bestellen 12.80 €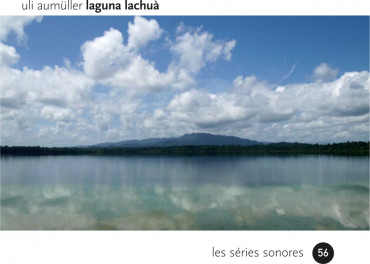 Bitte haben Sie kurz Geduld - die Audiodatei wird geladen!