Der Hörndlinger Graben ist ein einsames Hochgebirgstal in den Tiroler Alpen, durch das unzählige kleine Bäche kristallklaren frischen Wassers beständig vor sich hin plätschern und gurgeln, während hoch oben manchmal der Wind pfeift und rauscht, in weiter Entfernung.

Was wollen die Séries Sonores? Deutschlandfunk 2006
Hörndlinger Graben is a solitary valley in the high mountains of the Tyrolean Alps through which small streams of crystal-clear fresh water constantly find their way, splashing and gurgling while now and then high above the wind whistles and rustles.
CD bestellen 12.80 €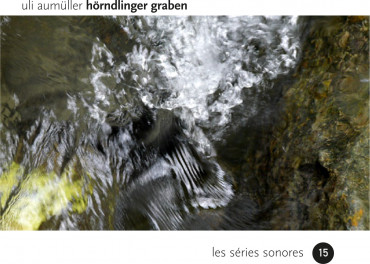 Bitte haben Sie kurz Geduld - die Audiodatei wird geladen!