Ich wollte die Klänge Cubas noch vor dem Ende der Castro-Ära aufnehmen, bevor alles überall gleich klingt. Ich dachte an die Motoren der verbliebenen Buicks, der alten italienischen Busse, und so weiter. Ich hatte die Hoffnung, eine Klanglandschaft mit ihnen zu komponieren. Aber alles ging schief, und ich konnte es nicht. Obwohl ich meine Aufnahmen bekam, hatten sie auf mich eine Wirkung wie nie zuvor. Ich war bewegt, sie machten mich traurig und durcheinander, nachdenklich und wütend. Ich konnte nicht darüber stehen, und nicht mehr meinen politischen Standpunkt finden.

Was wollen die Séries Sonores? Deutschlandfunk 2006
I wanted to capture a \'sound-snap\' of Cuba before the Castro Era was over and everything would sound sonically global; the engines of the last Buicks, the old Italian buses, etc. I intended to use them to write a soundscape composition... but everything went wrong and I could not do it. But I got my recordings and they made an impact on me as nothing before ever did. I was moved by them, they made me sad and confused, thoughtful and furious. I could no longer remain impartial or find my political position.
CD bestellen 12.80 €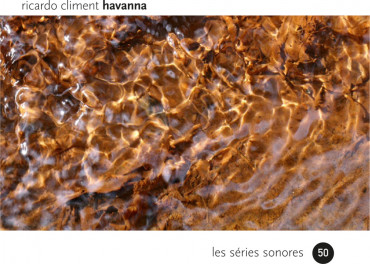 Bitte haben Sie kurz Geduld - die Audiodatei wird geladen!