Jeden Morgen, zwischen Traum und Halbschlaf brabbelt unser Liebling vor sich hin. Er kann noch nicht sprechen, es klingt nur manchmal so: Vielleicht wie ein Disput mit dem Hampelmann oder eine Märchenstun- de für den Teddybären.

Was wollen die Séries Sonores? Deutschlandfunk 2006
Every morning half dreaming half awake our little darling babbles away. He can\'t speak yet, but it sounds like it sometimes:
it might be an argument with jumping jack or he is telling a story to his teddy bear.
CD bestellen 12.80 €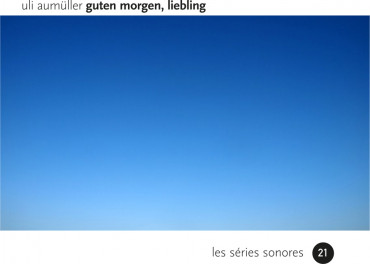 Bitte haben Sie kurz Geduld - die Audiodatei wird geladen!