Das Konzert der Vögel im Grunewald nachts morgens von 5 Uhr 50 bis 7 Uhr aufgenommen am Ostersonntag 2004. (Fast) Keine Autos – es gilt ein Nachtfahrverbot – nur ab und an ein Flugzeug. Ansonsten ist es die Stunde der Vögel – zwischen Dämmerungsbeginn und Sonnenaufgang.

Was wollen die Séries Sonores? Deutschlandfunk 2006
An early morning concert of birds recorded in Grunewald forest on Easter Sunday from 5.50 till 7.00 AM. No cars just a plane from time to time.
It really is the hour of the birds – between dawn and sunrise.
CD bestellen 12.80 €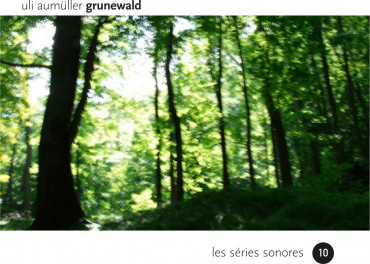 Bitte haben Sie kurz Geduld - die Audiodatei wird geladen!