Sonntagabend 1995 in Hanoi. Bereits lange vor Beginn der eigentlichen Messe ist die katholische Kathedrale überfüllt. Im Wechsel sprechen die Männer und Frauen mandalaartige Rosenkränze, die auch später dem Gottesdienst eine fremdartige Grundierung geben. Eine Mischform aus Katholizismus und Daoismus. Am Ende der CD stehen Aufnahmen aus einer buddhistischen Pagode – von der anderen Straßenseite der Kirche.

Was wollen die Séries Sonores? Deutschlandfunk 2006
Sunday evening 1995 in Hanoi. The Catholic Church is already overcrow- ded long before the actual mass begins. Men and women alternately sing rosaries that sound like mandalas and give the later service a strange and exotic touch. A mixture of Catholicism and Taoism. At the end of this CD you will hear a recording made inside the Buddhist pagoda across the street from the church.
CD bestellen 12.80 €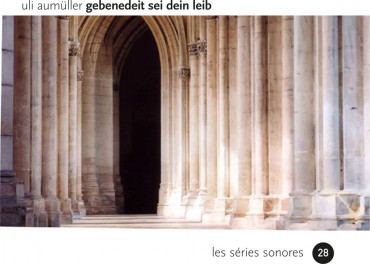 Bitte haben Sie kurz Geduld - die Audiodatei wird geladen!