Fürst Pückler erbaute sich im 19. Jahrhundert einen riesigen Land- schaftspark im englischen Stil, heute je zur Hälfte auf deutschem und polnischem Boden. An einem sonnigen Tag im Mai sitzen Touristen aus allen Ländern im Café der Orangerie – plaudern und lachen, genießen die entspannte Atmosphäre.

Was wollen die Séries Sonores? Deutschlandfunk 2006
At the beginning of the 19th century Prince Pückler built himself this huge park, modeled after the English countryside. Nowadays it is situated half on German and half on Polish ground. On a sunny day lots of tourists sit in the café of the orangery - chatting and laughing, enjoying the relaxed atmosphere.
CD bestellen 12.80 €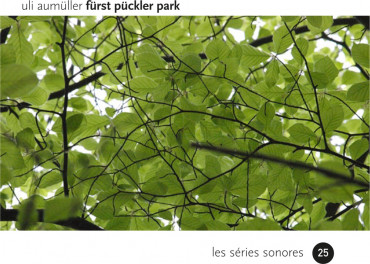 Bitte haben Sie kurz Geduld - die Audiodatei wird geladen!