Jeden Freitagnachmittag kommen so viele Gläubige zur Al Aksha Moschee in Kairo, dass sogar die Straßen rund herum gesperrt werden müssen. Der Lärm der Stadt für ein paar Minuten schweigt. Zur Vertiefung des Gottesdienstes bietet im Anschluss ein Cafe meditative Musik an, während in den nahe gelegenen Gassen das alltägliche Leben seinen Lauf nimmt.

Was wollen die Séries Sonores? Deutschlandfunk 2006
Every Friday afternoon the amount of believers that visit the Al Aksha Mosque in Cairo make it necessary to close the streets surrounding the mosque. For a few minutes the noise of the city stops. To intensify the worshipping a nearby coffeehouse offers meditative music and in the streets nearby everyday life takes its course.
CD bestellen 12.80 €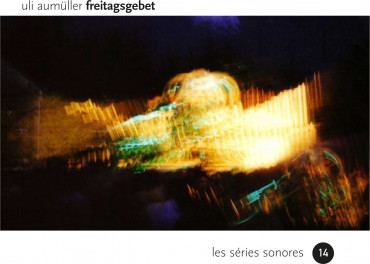 Bitte haben Sie kurz Geduld - die Audiodatei wird geladen!