Die kanadischen Wälder sind zwar sehr viel größer, jedoch längst nicht so dicht von Singvögeln besiedelt wie die Wälder in Zentraleuropa. Zwischen den einzelnen Rufen der verschiedenen Wald- und Biberteichbewohner hört man auf dieser Aufnahme die schier unermessliche Weite und Stille der kanadischen Wildnis.

Was wollen die Séries Sonores? Deutschlandfunk 2006
The woods in Canada are much bigger than those in Central Europe, but they are not as densely populated with songbirds.
In between the vastness and silence of the Canadian wilderness you can perceive the individual calls of the various residents of the woods and the beavers in the lake on this recording.
CD bestellen 12.80 €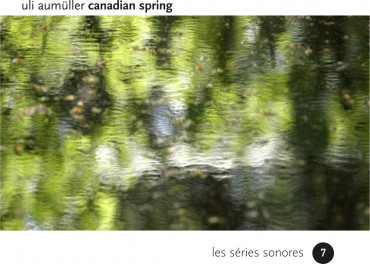 Bitte haben Sie kurz Geduld - die Audiodatei wird geladen!